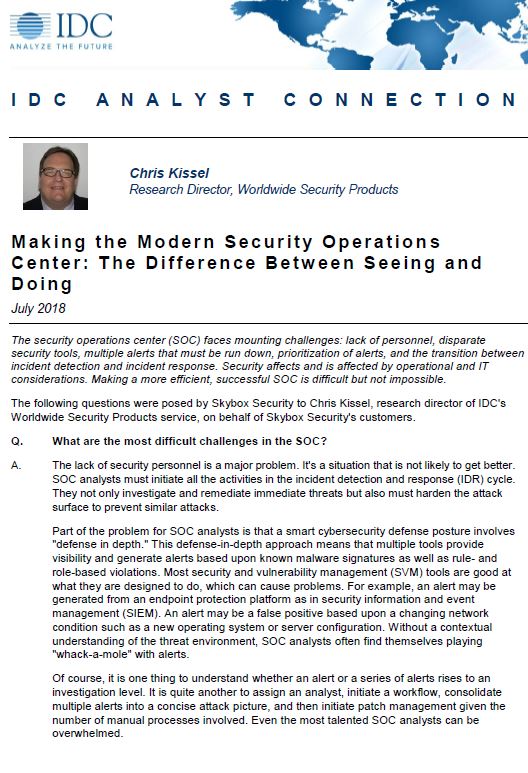 The security operations center (SOC) faces mountain challenges: lack of personnel, disparate security tools, multiple alerts that must be run down, prioritization of alerts and the transition between incident detection and incident response.
Security affects and is affected by operational and IT considerations. Making a move efficient, successful SOC is difficult...but not impossible.
Download this IDC Analyst Connection Report which discusses:
The most difficult challenges in the SOC;
In addition to SVM tools, what else is necessary in the SOC for visibility and to facilitate operations;
How to know if your effort to remediate and repair an emerging threat vector is complete.