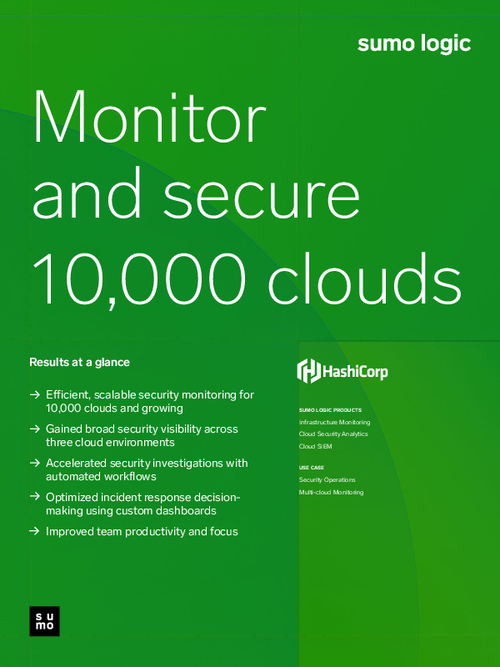 This case study discusses how HashiCorp needed a security solution that could keep up with their innovation. They chose a cloud-native solution that provides centralized and scalable Cloud Security Analytics and Cloud SIEM across multi-cloud environments.
Download this case study to learn insights on how to improve your current security solution using:
Real-time monitoring across your operating environment;
A low-latency search system;
A cloud-native solution.