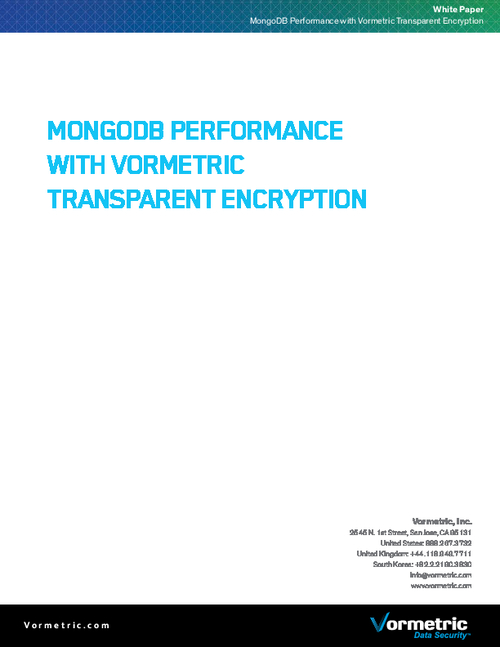 With big data analytics growing in popularity, many organizations have turned to MongoDB, which optimizes performance. Along with traditional sources of data, such as transactional systems and data warehouses, enterprises can now collect and leverage data from logs, social media interactions, sensors, and other elements that are emerging as part of the "Internet of Things" phenomena. Vormetric Transparent Encryption enables organizations to encrypt data stored in MongoDB while giving management control without any application changes. This paper presents the performance results of the Vormetric Data Security Platform in a reference MongoDB configuration. These results are based on the Yahoo Cloud Serving Benchmark (YCSB). The results demonstrate that the Vormetric solution introduces minimal performance overhead and, in the case of some workloads, performance with Vormetric Transparent Encryption is in fact significantly better than the baseline.
Download the White Paper to explore
What Vormetric transparent encryption and hardware acceleration is;
What the scope and objectives of the project are.