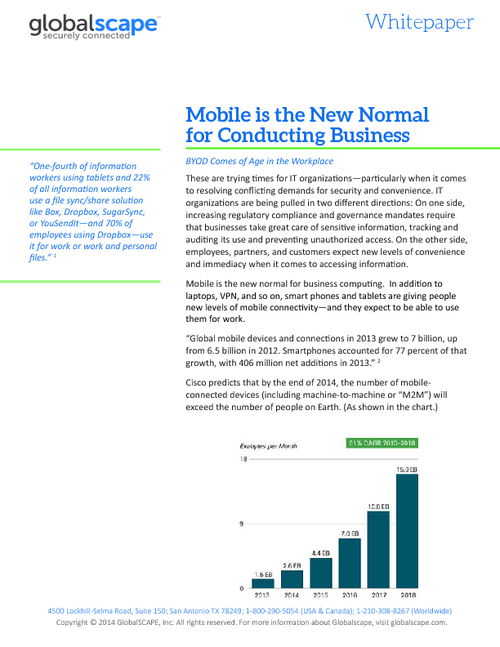 Mobile devices have offered organizations unparalleled access to information and a new level of flexibility in doing business. However, with this newfound freedom comes inherent risks and the danger of security breaches.
This whitepaper discusses:
The growth of mobile devices in the workplace;
Inherent security issues in common file sharing services;
What organizations can do to enforce BYOD security policies without limiting the productivity of its employees.