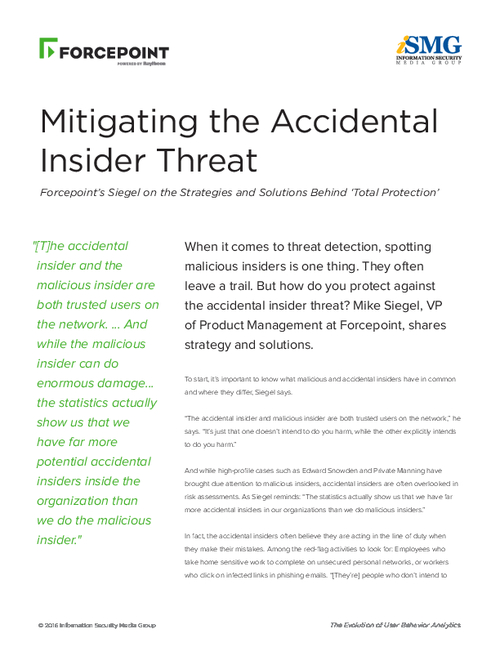 When it comes to threat detection, spotting malicious insiders is one thing. They often leave a trail. But how do you protect against the accidental insider threat? Organizations need to deploy tools such as spam filters, secure gateways and sandboxing technologies to help mitigate the vulnerabilities introduced by human behavior.
Download this white paper to explore
Ho to differentiate and define the accidental insider threat;
Common characteristics of the accidental insider;
How to avoid falling into the trap of "sawtooth compliance".