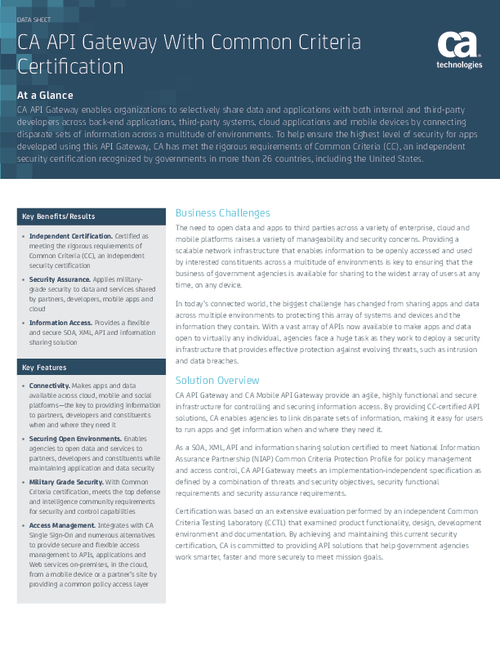 In today's connected world, the biggest challenge has changed from sharing apps and data across multiple environments to protecting this array of systems and devices and the information they contain. With a vast array of APIs now available to make apps and data open to virtually any individual, agencies face a huge task as they work to deploy a security infrastructure that provides effective protection against evolving threats, such as intrusion and data breaches.
Download this white paper to explore:
How to apply military-grade security to data and services shared by partners, developers, mobile apps and cloud;
How to make apps and data available across cloud, mobile and social platforms - the key to providing information to partners, developers and constituents when and where they need it;
How to find the solution certified as meeting the rigorous requirements of Common Criteria (CC), an independent security certification.