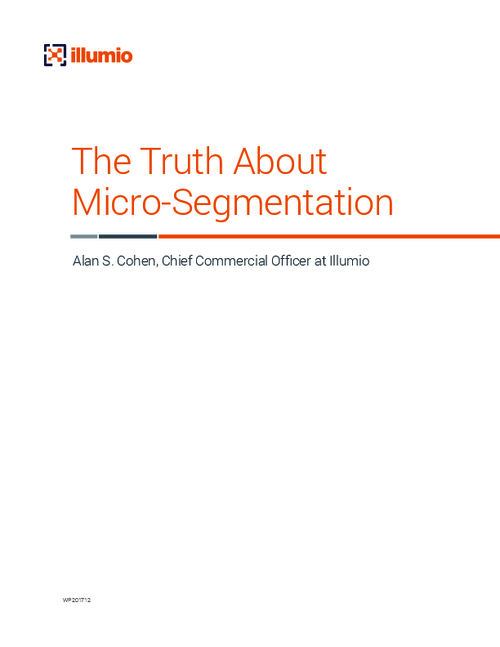 Micro-segmentation is fast becoming a foundational layer of the security architecture for today's data center and cloud computing environments. It has seen a big push by a range of vendors as well as growing recommendations from leading analyst firms such as Gartner, ESG, and the 451 Group.
The idea of using network segmentation to limit lateral traffic isn't new, but until recently it was never feasible. Even if you blanketed your data center with a legion of hardware firewalls, there'd be no way to operationalize them, and the costs would be astronomical. Until now.
Download this industry-leading whitepaper which explores:
The top three reasons why organizations of all sizes are considering this technology in their data center and cloud security plans;
Why strong micro-segmentation approaches cannot be implemented unless IT operations and security have clear visibility into how their applications are communicating;
The top five benefits of an overlay approach, the newest form of micro-segmentation delivery.