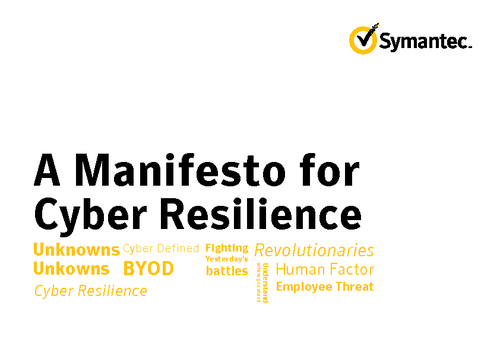 Some regard the security risks that follow the digital revolution as acceptable trade-offs, more cautious ones are left out in the cold. The digital revolution calls for us to stay open to opportunities, and remain alert for threats. Closing oneself off to something good because of latent threats is impractical. All we need is to be: resilient and we need all the resilience we can have.
Download this white paper to learn:
The four trends that effect similar and unique threats;
How to become cyber-resilient;
A plan that reduces as much risk as possible.