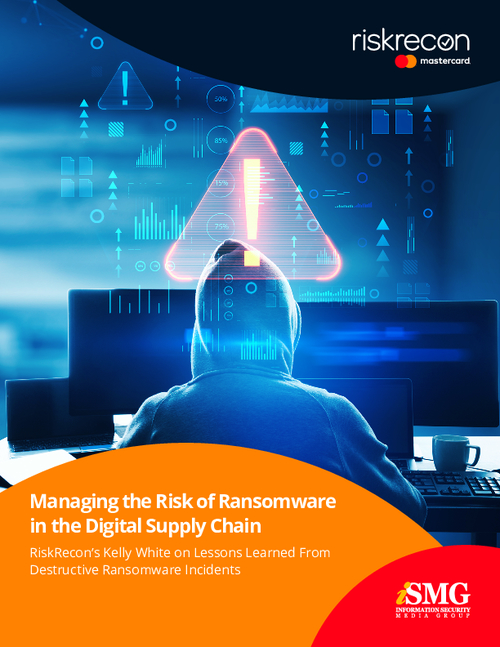 RiskRecon, a Mastercard company that provides cybersecurity risk ratings to enable better third-party security risk management, recently studied the impact of destructive ransomware incidents and the unique tie between ransomware susceptibility and an organization's cybersecurity posture. Kelly White, co-founder and CEO of RiskRecon, discusses the findings and how to use them to help secure the digital supply chain.
In an interview with Information Security Media Group, White discusses:
Findings and surprises from the study of destructive ransomware;
The tie between ransomware susceptibility and cybersecurity posture;
How to better manage digital supply chain risk.
You can view the video of this interview here.