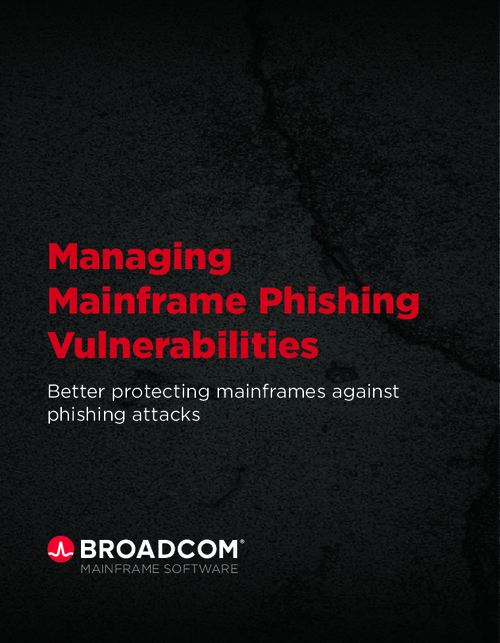 Mainframes are undisputedly the most mature, secure and best defended computing platform. Yet even mainframes are vulnerable to the most common type of cyberattack: phishing.
Mainframes require maximum protection due to the mission-critical nature of their data and workloads. 93% of the world's companies use the mainframe for financial management, which is why as of July 2021, 45 of the top 50 banks and all of the top 10 global insurers use mainframes, and 67 of the Global Fortune 100 companies use the mainframe as their core platform.
Download this eBook to discover how to better protect your mainframe against phishing attacks.
Important topics covered include:
Common mainframe invincibility myths
How phishing attacks happen
Tips and advice to strengthen security
Steps to implementing Zero Trust