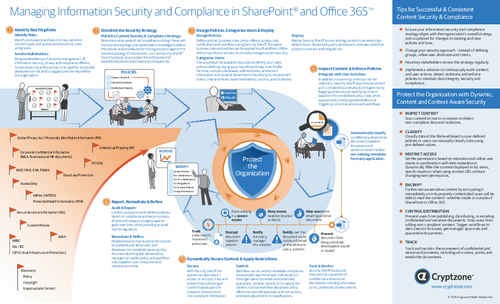 Effective information security and compliance not only requires a well-defined governance strategy, but also the ability to intelligently manage risk. Organizations need to put controls in place to identify issues and potential violations, restrict actions that can be taken with sensitive data, and log activity.
Download this infographic to explore
A step-by-step process for managing information security and compliance risk in SharePoint and Office 365 start to finish;
Detailed explanation of each phase; from defining your strategy, to implementing a solution for dynamically managing security in SharePoint and Office 365 to help protect your organization's data and meet compliance goals;
Tips for a successful and consistent content, information security and compliance program.