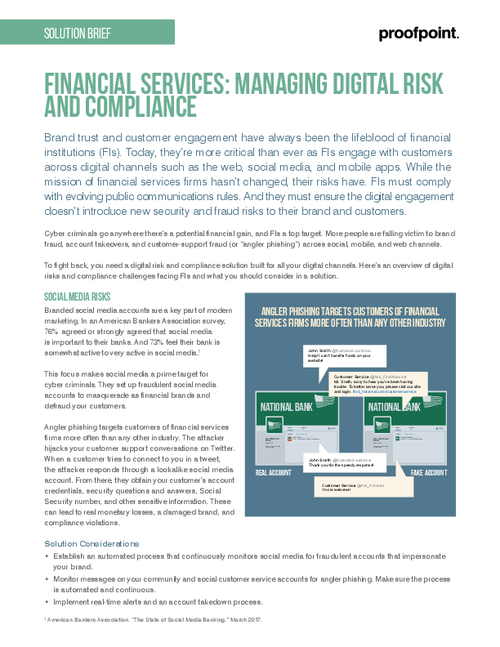 Angler phishing targets customers of financial services firms more often than any other industry. When a customer tries to connect to with you, the attacker responds through a lookalike social media account and tries to obtain your customer's account credentials. This can lead to real monetary losses, a damaged brand, and compliance violations for your financial institution.
Download this whitepaper and learn how to:
Establish an automated process that continuously monitors social media for fraudulent accounts that impersonate your brand;
Monitor messages on your community and social customer service accounts for angler phishing;
Implement real-time alerts and an account takedown process.