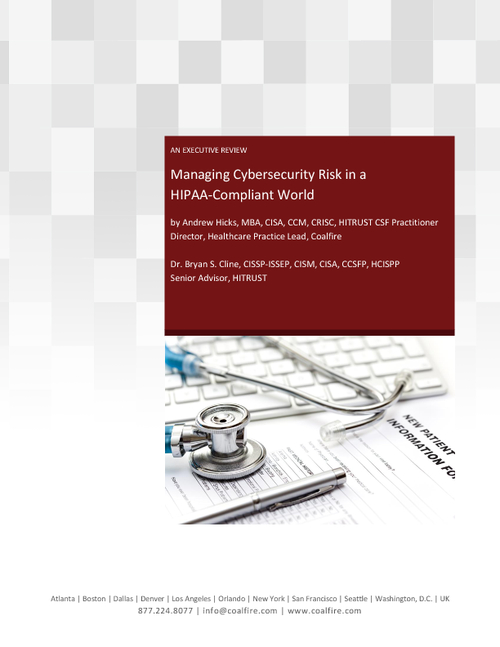 Organizations are at a crossroads when deciding on the proper course of action for compliance with regulations applicable to the healthcare industry and how to manage risk to the security of sensitive health information. This is an important decision that shapes the foundation of an organization's security culture and prepares the company for longevity amongst the vast range of business and regulatory requirements. As a result, organizations need to know what choices are out there so they can get the peace of mind that comes with making a well-informed decision.
Download this executive review paper to learn about:
The difference between HIPAA and HITRUST;
The role of the NIST Cybersecurity Framework and SOC 2;
The most comprehensive risk management solution.