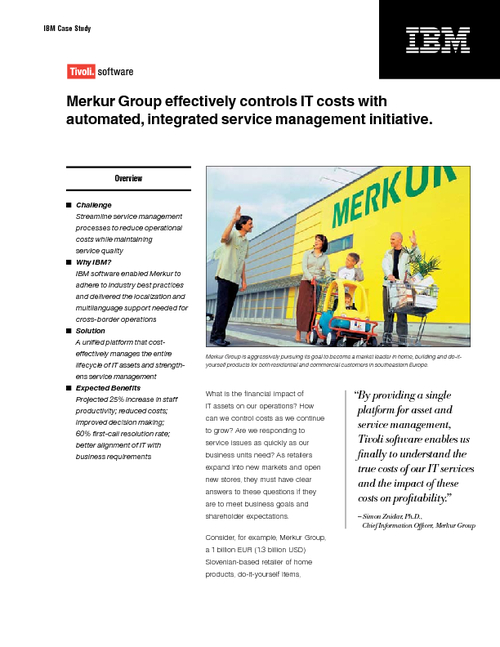 What is the budgetary impact of IT assets on our agencies' operations? How can we control costs as we continue to bring on new technology? Are we responding to service issues as quickly as our units need? As agencies continue to deal with IT infrastructure growth, they must also deal with an equally increasing need to align IT resources and services with agency functions and goals.
Download this case study to learn more about:
Streamlining service management processes to reduce operational costs while maintaining service quality;
Adhering to industry best practices, and delivering the localization and multilanguage support needed for cross-border operations;
Unifying IT platforms that cost effectively manage the entire lifecycle of IT assets and strengthen service management.