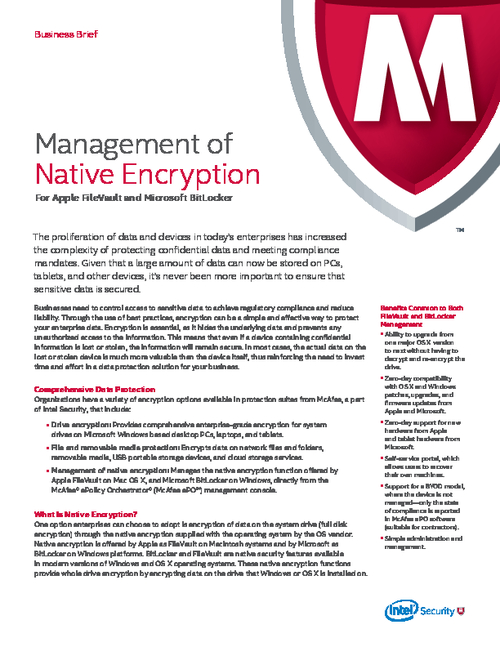 With the rapid increase of PCs, tablets, and other devices in the enterprise environment, it's critical to ensure that sensitive data is secure, and one of the best ways to achieve that end is encryption. Intel Security data protection solutions offer a variety of encryption capabilities and solutions to cover both Windows and Apple devices.
Download this white paper to explore
What native encryption is;
The benefits of adopting native encryption across your organization;
Key features for both Mac and PC environments.