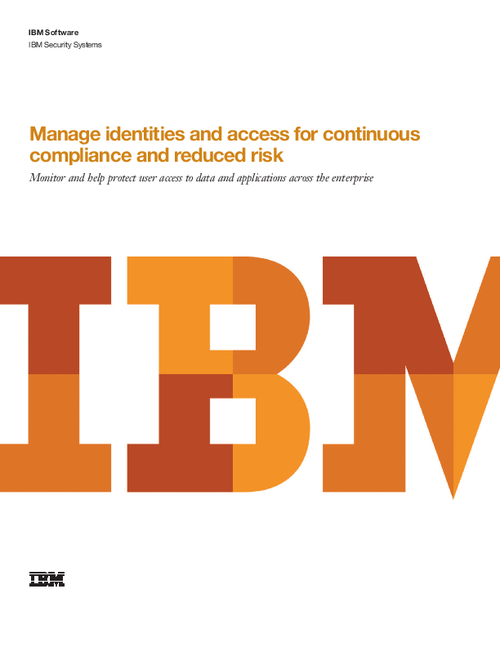 As organizations strive to securely deliver high-quality, high-availability services to users around the world, they grapple with ever-changing user populations, access points and applications that are increasingly dynamic, distributed and mobile. While the traditional forms of server, network and data security are effective in their specific domains, securing people as they interact with these assets is vital since their access may not be limited to a specific server, network or database. Today's applications are increasingly distributed on cloud infrastructures, and they often comprise capabilities and data from widespread sources or even different organizations. The complexity of IAM and the pressures of risk and compliance demand a new approach to controlling and monitoring access to data and applications.
Download the White Paper to explore:
How to establish the front line of defense with security intelligence;
How to facilitate consistency and compliance with a policy driven approach to IAM;
How to achieve tangible benefits with IAM solutions from IBM.