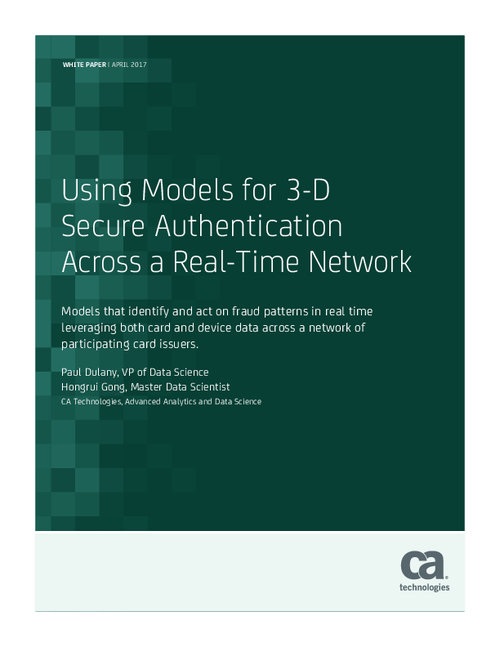 When cardholder transaction and device data are disconnected, the potential for card issuers to more accurately detect and flag instances of fraud remains untapped. And as the connectivity of information in the real world continues to increase, so will related risks from fraudsters if issuers continue to rely solely on one-dimensional perspectives.
Download this whitepaper and learn how the 3-D Secure model can:
See all the connections among a device and the cards that are transacting on it;
View all the different devices that a single card interacts with;
Provide a better scope of fraud across bank or network members.