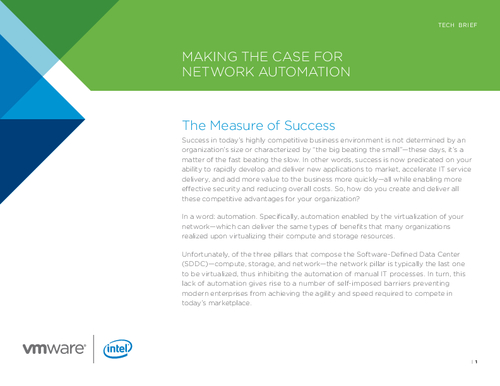 Automation enabled by network virtualization will enable your enterprise to meet the demands of today's business environment. Read this tech brief to discover how your business can implement network automation and achieve the agility and speed required to compete in today's marketplace.
Enable networking and security at the speed of software while building data center agility with network virtualization on industry standard Intel® Xeon® processor based server architecture.
VMware and Intel enable IT organizations to realize a digital transformation and deliver IT infrastructure and application services with the speed and agility to support business innovation and growth while optimizing TCO and improving resource utilization.