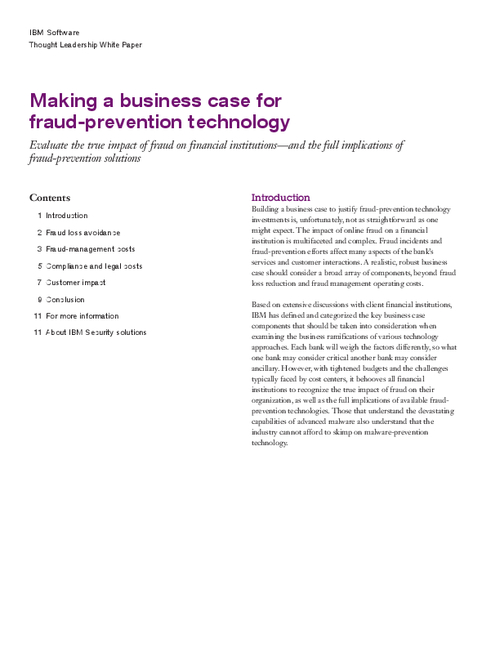 Building a business case to justify fraud-prevention technology investments is, unfortunately, not as straightforward as one might expect. The impact of online fraud on a financial institution is multifaceted and complex. Fraud incidents and fraud-prevention efforts affect many aspects of the bank's services and customer interactions. A realistic, robust business case should consider a broad array of components, beyond fraud loss reduction and fraud management operating costs.
Download this white paper to explore:
Fraud loss avoidance;
Fraud management costs;
Compliance and legal costs;
Customer impact.