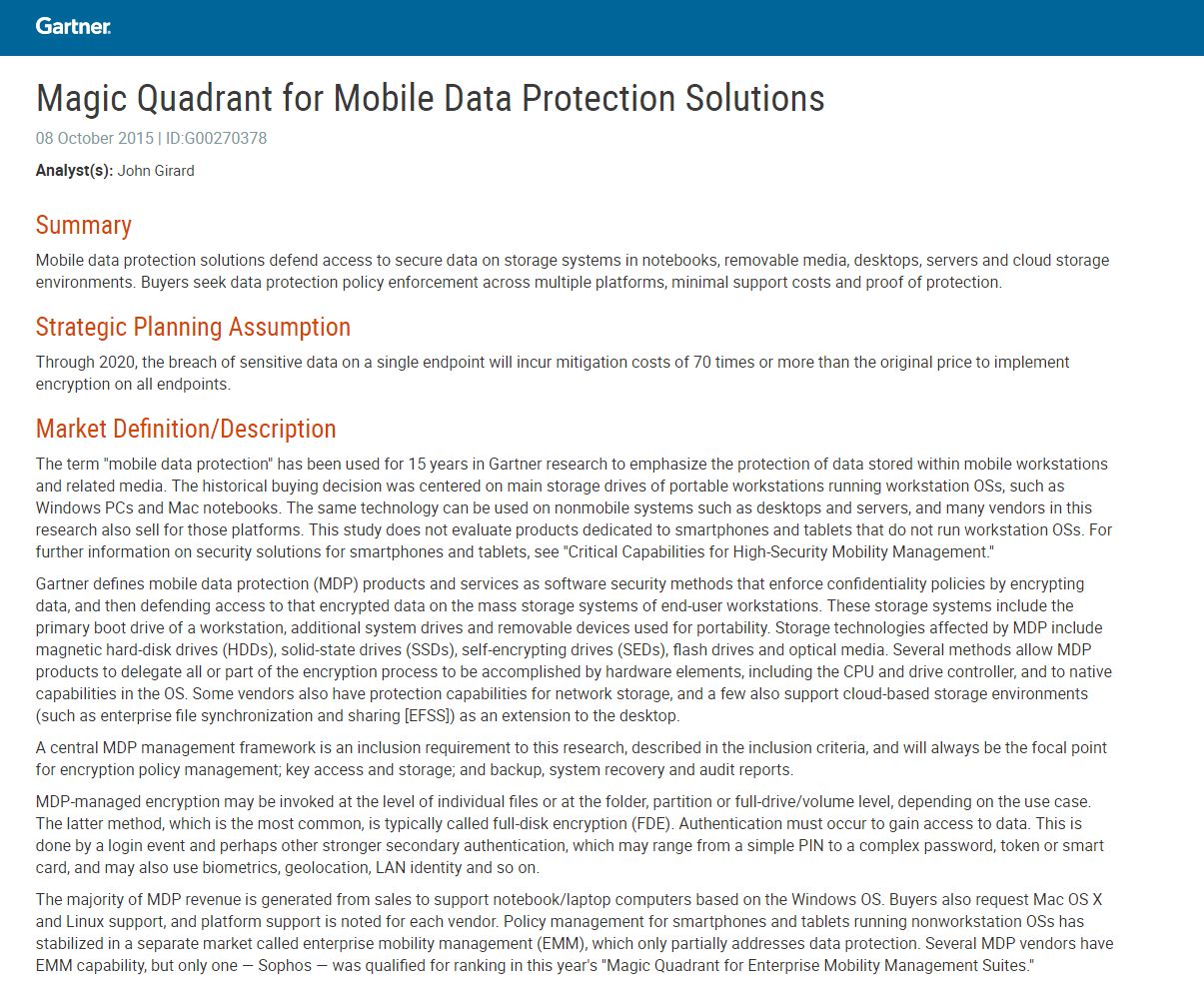 Mobile data protection solutions defend access to secure data on storage systems in notebooks, removable media, desktops, servers and cloud storage environments. Buyers seek data protection policy enforcement across multiple platforms, minimal support costs and proof of protection.
Download this white paper to explore
How Gartner defines mobile data protection;
Various vendor strengths and cautions;
Who are the leaders, according to the Gartner Quadrant, in the Mobile Data Protection Solutions arena.