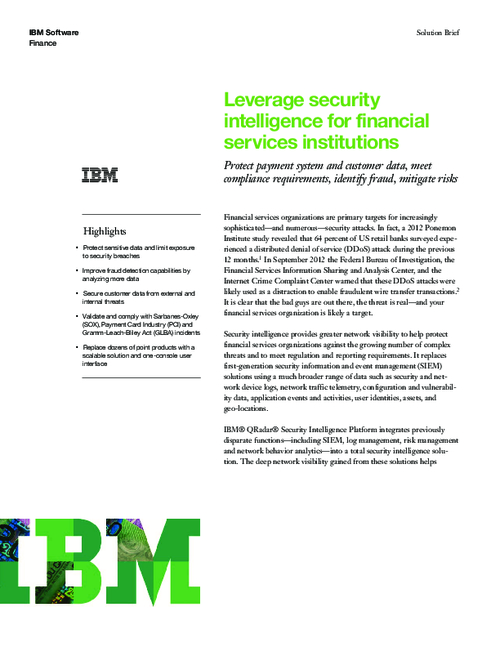 Financial services organizations are primary targets for increasingly sophisticated - and numerous - security attacks. In fact, a 2012 Ponemon Institute study revealed that 64 percent of US retail banks surveyed experienced a distributed denial of service (DDoS) attack during the previous 12 months. In September 2012 the Federal Bureau of Investigation, the Financial Services Information Sharing and Analysis Center, and the Internet Crime Complaint Center warned that these DDoS attacks were likely used as a distraction to enable fraudulent wire transfer transactions.2It is clear that the bad guys are out there, the threat is real - and your financial services organization is likely a target.
Download this solution brief to learn how to:
Protect sensitive data and limit exposure to security breaches;
Improve fraud detection capabilities by analyzing more data;
Secure customer data from external and internal threats.