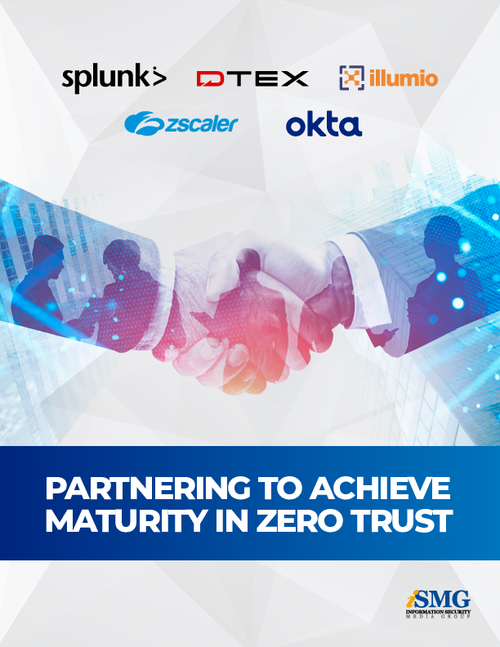 No vendor can sell you an out-of-the-box zero trust architecture, because zero trust (ZT) is more than just products or infrastructure. It's a philosophy, a mindset, a strategy and a framework.
A zero trust approach means treating any network as compromised and assuming that threats — both external and internal — are always present. But it can't be a static solution. It needs to grow and evolve, just as your business does over time.
To learn more, download the report from ISMG "Partnering to Achieve Maturity in Zero Trust," to discover:
The principles of an effective zero trust strategy;
What a mature zero trust architecture looks like;
How Splunk can help you with an integrated, open ZT ecosystem.