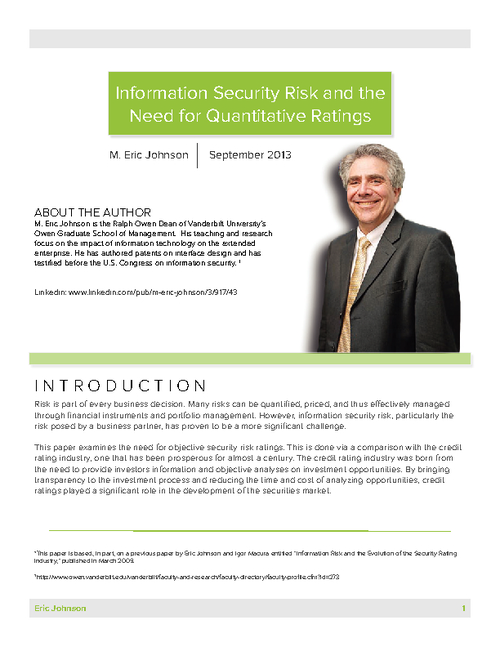 Credit rating models transformed the way we do business and have existed for almost a century. Now, these same models are inspiring a new way of managing vendor security risk by using externally collected security data to assess and quantify security performance.
Download this white paper to learn:
The factors that contributed to the success of credit ratings and how they are relevant to a security rating model;
Why current security risk assessment methods are short sighted and provide a limited understanding of true risk throughout the extended enterprise;
How adopting an objective security rating model will bring transparency to the murky science of vendor security risk management.