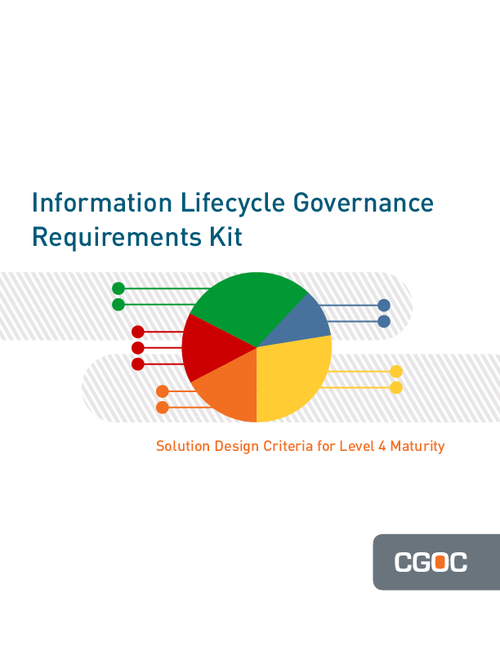 Understanding the organization's maturity level as defined in the CGOC Information Economics Process Assessment Kit is a major step forward in the journey toward achieving real information economic balance. The next is defining the requirements for a robust information lifecycle governance (ILG) solution and any gaps that may exist between currently deployed tools/processes and what's necessary in getting to the desired end state. The nature and interdependencies of ILG necessitate a comprehensive approach that considers each of the stakeholder communities and the level of cross functional processes/systems that need to be better integrated. The Information Lifecycle Governance Requirements Kit includes a set of high-level requirements for use in understanding and evaluating an ILG solution by identifying the capabilities required to achieve Level 3/4 maturity. They can also be leveraged in aiding the creation of requests for information or proposal (RFI/RFP) allowing for vendor comparisons of features/functionality against other offerings. Requirements are segmented by process and provide suggestions for logging responses and scoring them for use in the evaluation/selection of software tools.
Download this white paper to learn:
Why the ILG solution design requires a holistic approach;
What does the ILG Solution require -what is the functionality needed to achieve level 4 Maturity.