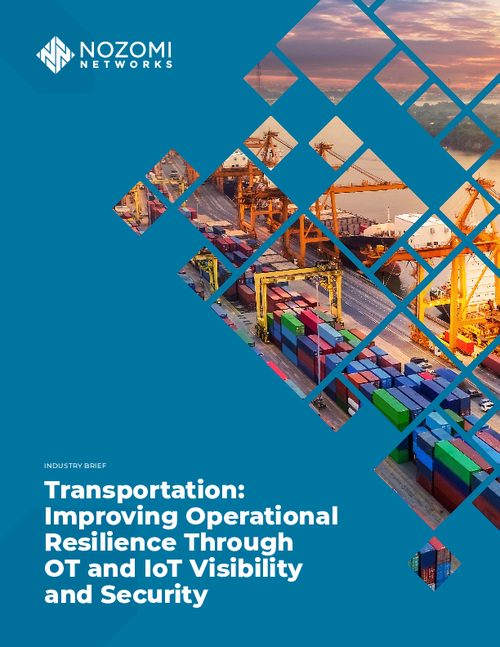 Transportation and logistics organizations are rapidly evolving to improve their service levels and efficiency. At the same time, safety has never been more important, as risks from cyber threats increase. The World Economic Forum cited cyberattacks on critical infrastructure, including transportation, as the world's fifth highest risk in 2020!
Download this industry brief to learn how Intelligent Transportation Systems (ITS) are becoming more:
Digitized, connected and complex
Increasing the need for enhanced network
And asset visibility across operational technology (OT), Internet of Things (IoT) and information technology (IT) environments.