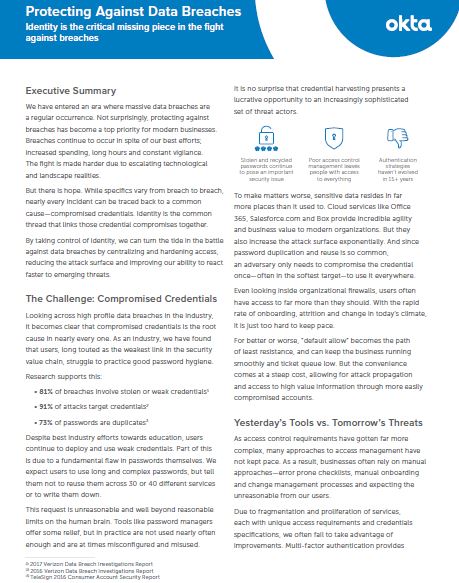 Breaches continue to occur despite our best efforts; increased spending, long hours and constant vigilance. The fight is made harder due to escalating technological and landscape realities. While specifics vary from breach to breach, nearly every incident can be traced back to a common cause - compromised credentials.
Read this guide to learn:
The 4 key things your modern identity strategy needs;
The roadmap to identity success;
How to reduce the attack surface.