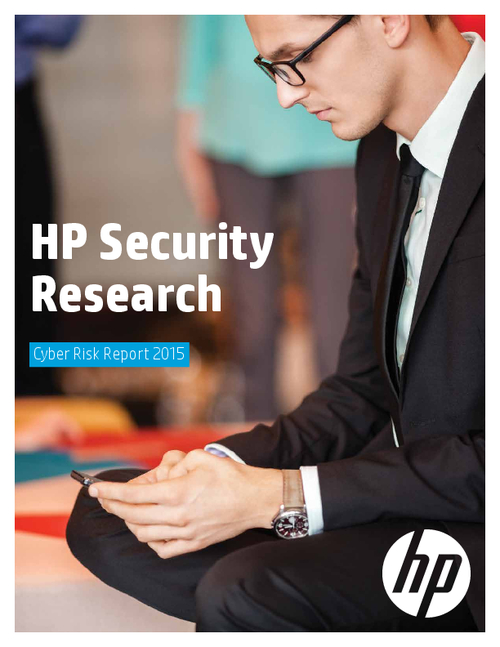 Today's cyber world is an evolving landscape of known vulnerabilities and exploits coupled with new threats brought by new technologies. Security professionals must learn to protect their businesses from both.
The HP Cyber Risk Report 2015 brings the information you need to do that. This comprehensive study provides a broad view of the 2014 threat landscape. Then it drills down into specific technologies including open source, mobile, and the Internet of Things.
Read the report to learn:
The well-known vulnerabilities that continue to open the door to hackers;
The new technologies that introduce new avenues of attack;
Why secure coding still fails to protect data;
Why multi-layered defenses are critical to protection.