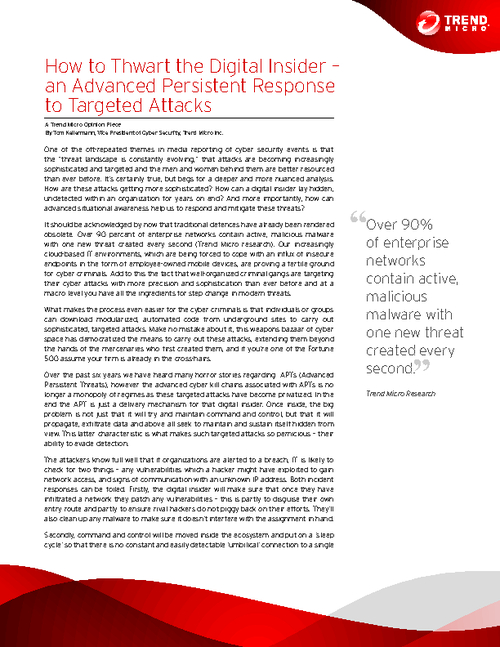 One of the oft-repeated themes in media reporting of cybersecurity events is that the "threat landscape is constantly evolving," that attacks are becoming increasingly sophisticated and the men and women behind them are better resourced than ever before. It's certainly true, but begs for a deeper and more nuanced analysis.
This white paper reviews:
How these attacks are getting more sophisticated;
How a digital insider can lay undetected within an organization for years on end;
How advanced situational awareness can help us respond to and mitigate these threats.