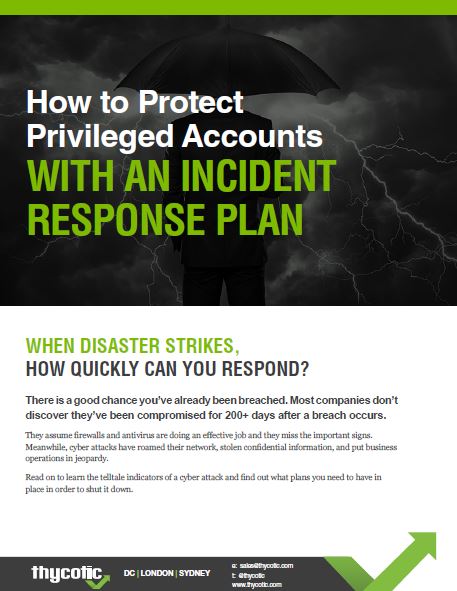 You need to be ready for a cyber attack with a proactive, coordinated incident response plan.
Download the latest whitepaper to learn:
Steps to take before an incident occurs to make sure people are prepared to act
Indicators of compromise that help you discover a cyber attack
Actions to take during each phase of a cyber incident to contain the damage
Strategies that help you continue normal business operations even while under attack
Use this resource to launch your own incident response strategy. With your incident response plan documented and tested, you can respond swiftly and effectively when a cyber attack occurs.