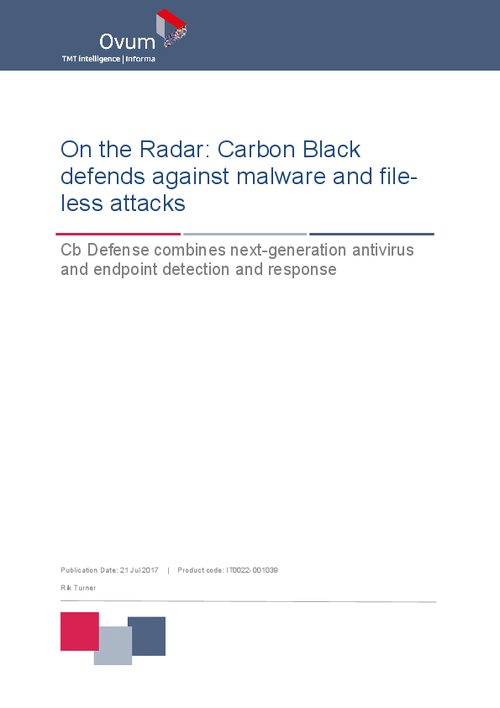 With threat actors increasingly moving to circumvent anti-malware systems by compromising legitimate on-device tools, there is a growing need to address malware, file-less attacks, and in-memory attacks. 53% of successful breaches do not involve malware, with attackers instead leveraging native endpoint tools and finding new and creative ways to employ them in the pursuit of their goal, a process known as "living off the land".
Download this whitepaper and learn how:
Static and dynamic code analysis can be used to detect malicious code;
Streaming prevention leverages event-stream processing to update a risk profile upon which it makes security decisions;
A combination of NGAV and EDR can be used to detect, prevent, and respond to both malware and file-less attacks.