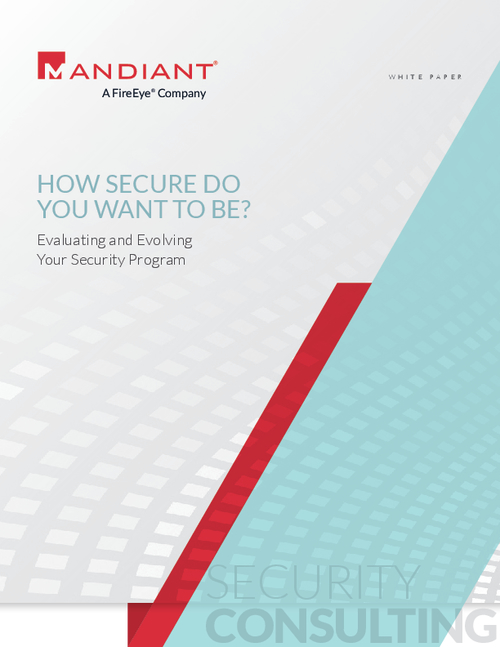 All too often, an enterprise invests in security technology and services thinking that they'll be protected from a cyber attack only to discover that they are breached anyway. It prompts some sober reflection and a reassessment of their whole approach to security.
Businesses undertake a security program assessment that looks at what their security systems protect and what they don't protect. It looks at things such as network access control, data protection, incident response plans and allocation of resources.
The assessment identifies gaps in security and helps create a road-map of changes that should be made to close those gaps. The improvements are planned based on what changes are most urgent and how the projects can be budgeted.
This Mandiant WP, How Secure do you Want to Be provides insights on:
How to frequently test your systems, including incident response, to make sure they work as designed
That compliance does not necessarily mean complete security; breaches can still happen
The importance of aligning business, IT and security goals for the benefit of the enterprise
Why you should continuously update your security as technology evolves and new threats emerge