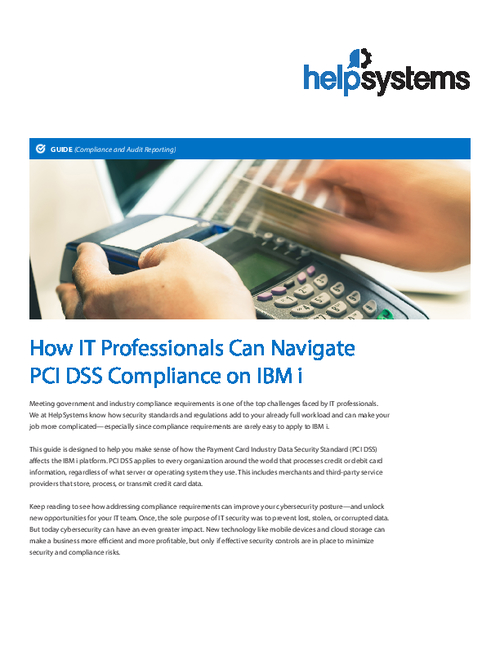 The Payment Card Industry Data Security Standard (PCI DSS) applies to every organization that processes credit or debit card information. This includes merchants and third-party service providers that store, process, or transmit credit card data.
The launch of PCI DSS helped expose serious security shortcomings, failures to follow security best practices, and a general lack of awareness of the security threats facing organizations today.
Download this whitepaper that examines how the Payment Card Industry Data Security Standard relates to IBM i servers and includes a checklist to help you identify security issues on your system. It also highlights where HelpSystems solutions can help you address specific PCI requirements.