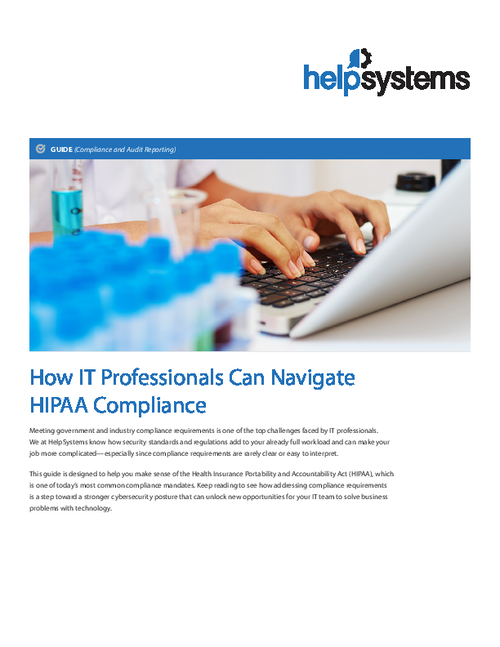 The Health Insurance Portability and Accountability Act (HIPAA) is one of today's most common compliance mandates, but translating this law into IT action items is a challenge.
This compliance guide breaks down some of the thorniest aspects of HIPAA and focuses on what you need to know to get compliant. You'll learn:
What HIPAA has to do with cybersecurity
Who HIPAA applies to
Which information HIPAA protects
It also includes a comprehensive HIPAA compliance checklist to help you identify the strengths and weaknesses of your compliance efforts.