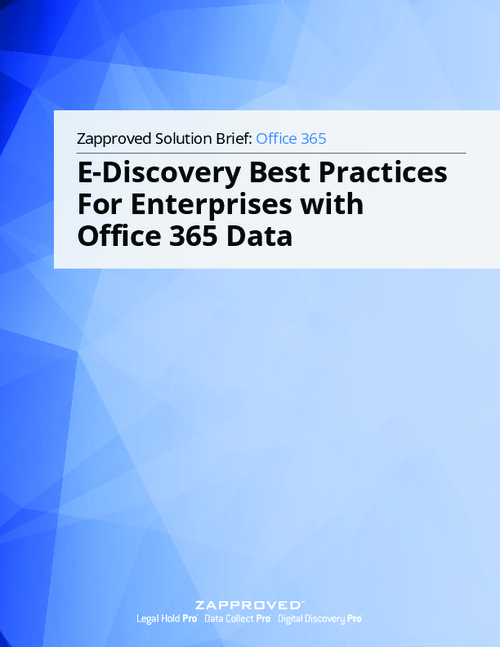 As cloud adoption increases, and more enterprise data is moved onto cloud systems, enterprise legal and IT teams are seeking strategies to successfully transition their preservation processes.
In-house legal teams, and their IT counterparts realize that current processes and technology are challenged to keep pace with the increased complexity of the task of this hybrid on-premise / cloud data environment and as systems are incrementally migrated.
Download this whitepaper to learn the four factors legal teams should consider when transitioning t approvedheir preservation processes.