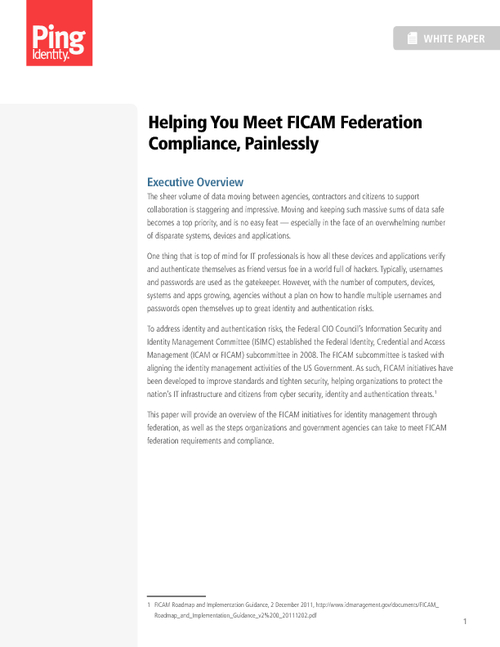 The sheer volume of data moving between agencies, contractors and citizens to support collaboration is staggering and impressive. Moving and keeping this data safe becomes a top priority, especially with the growing number of computers, devices, systems and applications. Agencies must determine how to handle multiple usernames and passwords to avoid identity and authentication risks in the world of hackers. FICAM initiatives have been developed to improve standards, tighten security and help organizations to protect IT infrastructures and users from cyber security, identity and authentication threats.
This paper will provide:
An overview of the FICAM initiatives for identity management through federation;
The steps organizations and government agencies can take to meet FICAM federation requirements and compliance;
Ping Identity solutions for FICAM.