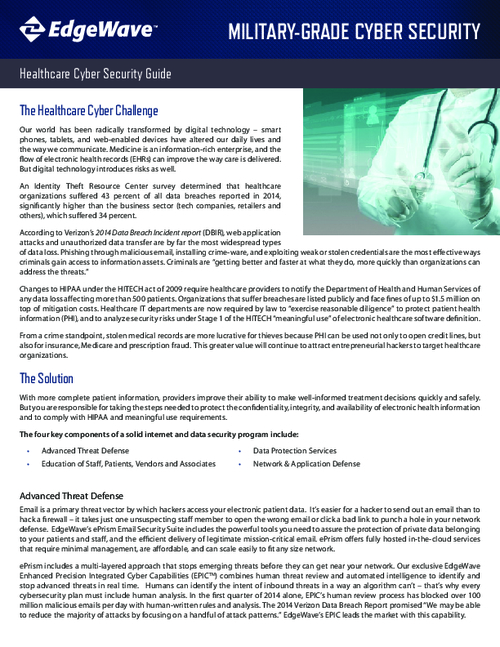 With the recent Anthem hack, even the largest corporations are at risk for a cyber-attack. Healthcare organizations are being forced to embrace a connected world, but technology deployments often outpace IT capabilities and staff training increasing risk of data loss. Download this whitepaper to learn how a military-grade approach is the only way to protect yourself from next generation threats.
Download this Whitepaper to learn:
How to stop advanced threats;
How to protect your Hospital from data loss intrusion;
Secure your networks;
Train vendors and staff to stay cyber safe.