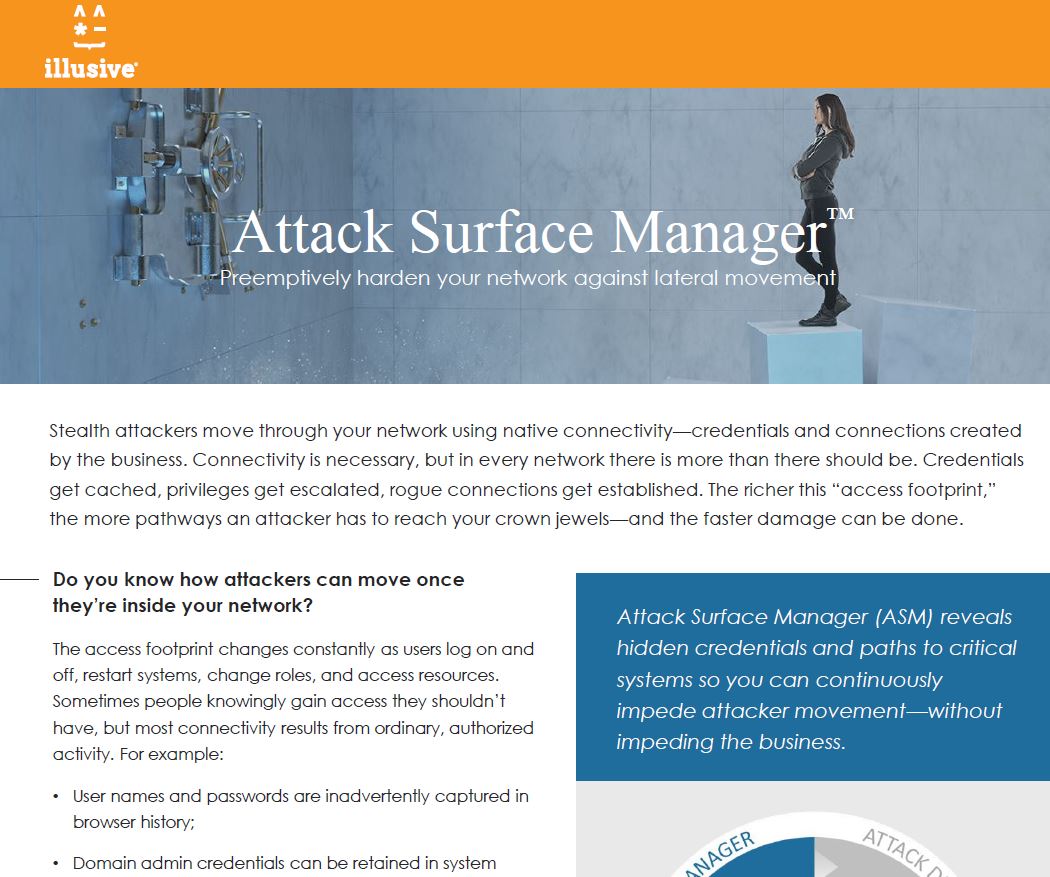 Do you know how attackers can move once they're inside your network? The access footprint changes constantly as users log on and off, restart systems, change roles, and access resources. Until now, these conditions have only been visible when skilled analysts inspect individual systems. Attack Surface Manager reveals hidden credentials and paths to critical systems so you can continuously impede attacker movement - without impeding the business.
Download this whitepaper to learn more about:
A quick overview of capabilities that can help reduce your attack surface;
Making your network less susceptible to a successful targeted attack;
Ways to improve cyber hygiene to make it harder for adversaries to move through your network.