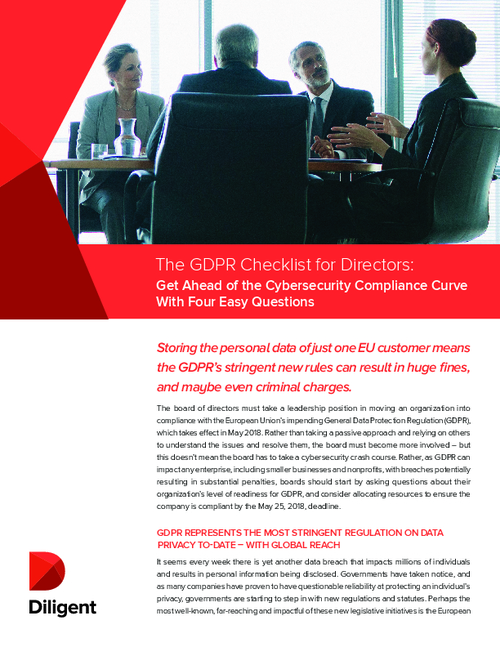 The European Union's recently passed Global Data Protection Regulation or GDPR is something that all boards should be paying attention to. This regulation can affect any business, big or small, that houses data on EU customers and the board of directors is inherently responsible for making sure that data is being stored in accordance to the new regulation.
Download this whitepaper which will help you understand the risks of non-compliance and what role the board should take to prepare their company for GDPR by answering four questions:
How much impact will GDPR have on the board and directors?
Is the board setting the tone for cybersecurity?
How "cyber-savvy" is the board?
Do the board members practice good cybersecurity hygiene?