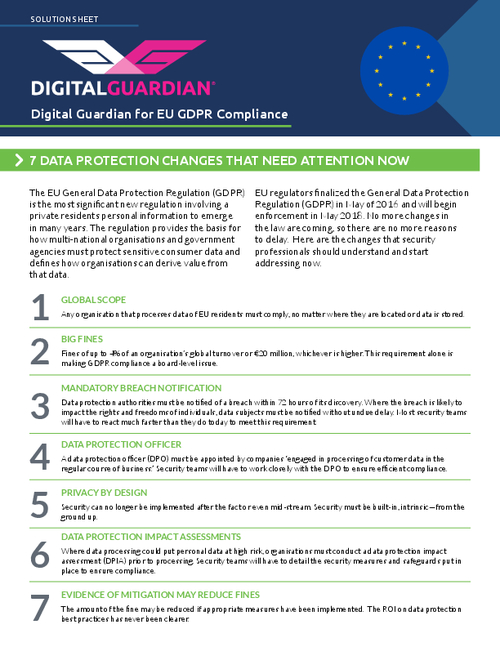 GDPR requires impacted companies to protect personal data of EU residents against data breaches. For security teams this means you must put in place measures that stop personal data from leaking out - without slowing down business processes.
Download this whitepaper and learn how to:
Determine which data is personal data and must be protected;
Permit the non-restricted, free flow of all other data;
Apply real-time controls to make sure designated personal data is always safeguarded.