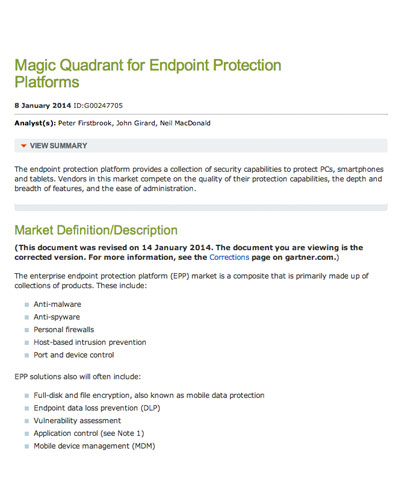 The endpoint protection platform provides a collection of security capabilities to protect PCs, smartphones and tablets. Vendors in this market compete on the quality of their protection capabilities, the depth and breadth of features, and the ease of administration.
This analysis provides:
An evaluation of vendors based on the features they provide to aid in all stages of the security life cycle;
What the enterprise endpoint protection platform (EPP) market is primarily made up of and what EPP solutions should include;
The strengths and weaknesses of featured vendors.