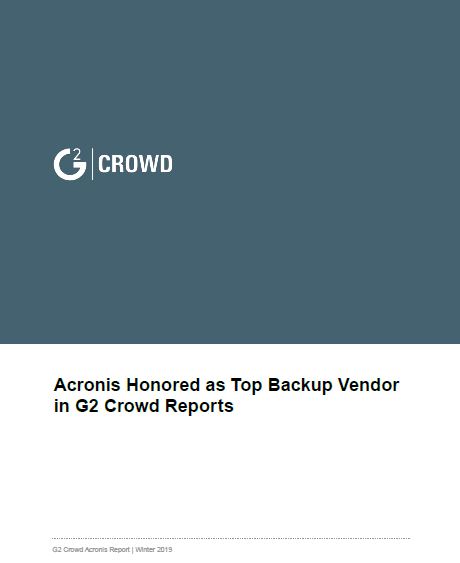 The users have spoken and the results are in! Learn why hundreds of verified IT professionals on G2 Crowd have awarded Acronis the highest possible score in their Grid Report for Server Backup, Winter 2019.
Download this report to read detailed rankings and discover why:
IT professionals rank Acronis above IBM, EMC, Veeam, Veritas, and more;
92.5 percent of users award Acronis Backup a four- or five-star rating on a scale of one to five;
Acronis is a market leader in terms of ease of use, ease of setup, quality of support, and more.