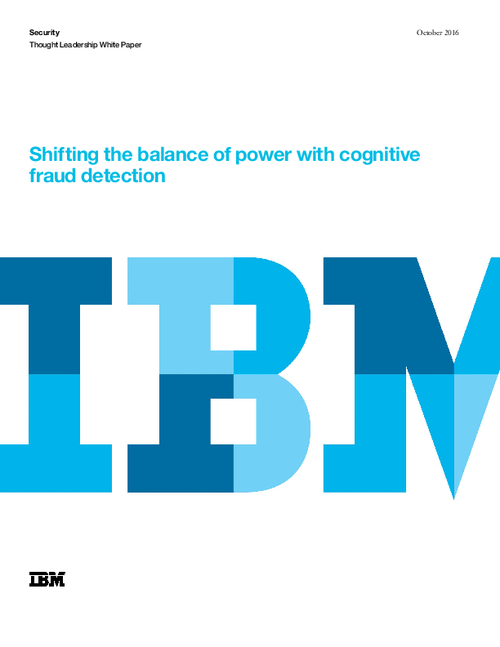 Effectively fighting fraud has a lot to do with the speed of detection, investigation and countermeasure deployment. By integrating cognitive capabilities with fraud protection, it is possible to shift the balance of power and gain an upper hand in the battle against fraudsters.
Download this whitepaper and learn how to:
Reduce the number of false positives your organisation faces;
More accurately and transparently determine if a customer is who they say they are;
Detect new online banking threats as they emerge.