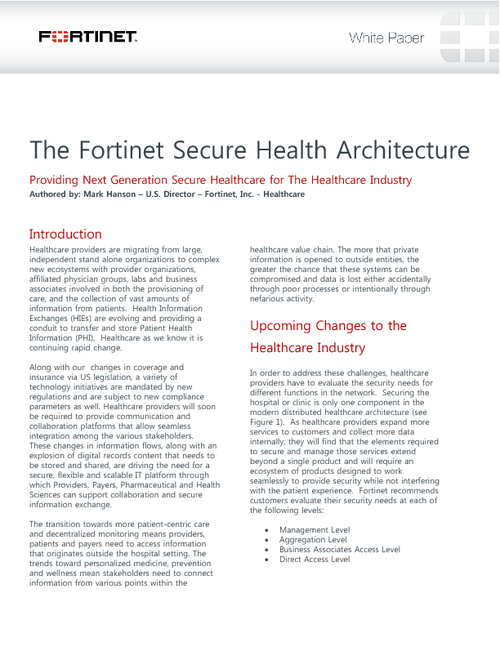 Healthcare providers are migrating from large, independent stand alone organizations into complex new ecosystems. Today Provider Organizations, affiliated physician groups, labs and others are involved in both the provisioning of care, and the collection of vast amounts of information from patients. Health Information Exchanges (HIEs) are evolving and require more affordable transfer of clinical information and other of data. Healthcare as we know it is changing quickly.
Download this white paper to learn:
How to provide end-to-end security for modern healthcare organizations;
The shifts in the industry and discuss Fortinet's security approach;
Various options Fortinet has available between its strategies and products.