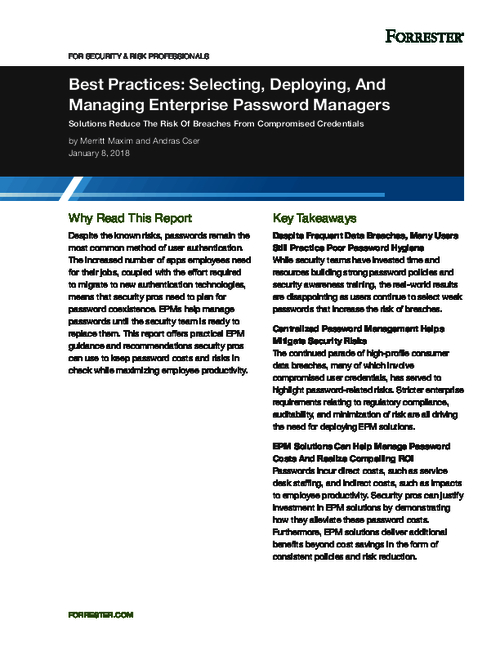 Despite the known risks, passwords remain the most common method of user authentication. The increased number of apps employees need for their jobs, coupled with the effort required to migrate to new authentication technologies, means that pros need to plan for password coexistence. EPMs help manage passwords until the team is ready to replace them.
Download this report to learn more about:
Practical EPM guidance and recommendations that help mitigate password issues;
Why employee behavior exacerbates password risks;
Top causes of confirmed breaches in the past twelve months.