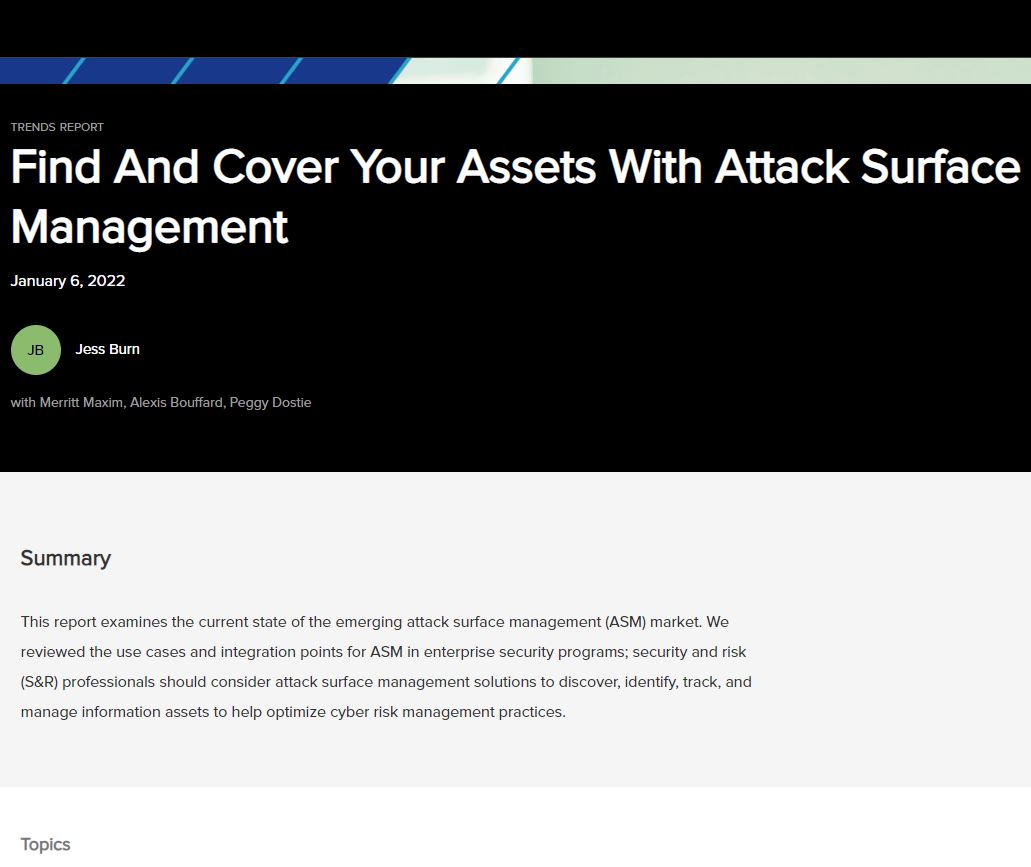 Tech and security leaders have no idea how many cloud services are being used to store sensitive data. Enterprises need continual enumeration of cloud weaknesses and misconfigurations to reduce the risk of data breaches and privacy failures.
Download this report and learn more about:
Platforms providing threat intelligence, vulnerability management, detection and response;
Solutions to discover, identify, track, and manage information assets;
Continuously inventorying and assessing the exposures of an entity's IT asset estate.