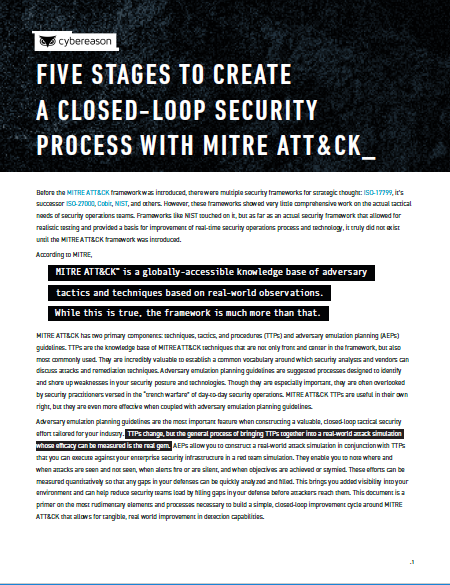 Finding a security framework comprehensive enough to serve the tactical needs of security operations teams can be difficult. MITRE ATT&CK is the first framework to meet these needs and provide a basis for real-time security operations improvements.
Download this white paper to learn more about:
The five essential stages of implementing iterative defense;
Achieving an integrated, productive security strategy;
Reducing security team load by filling gaps in your defense.