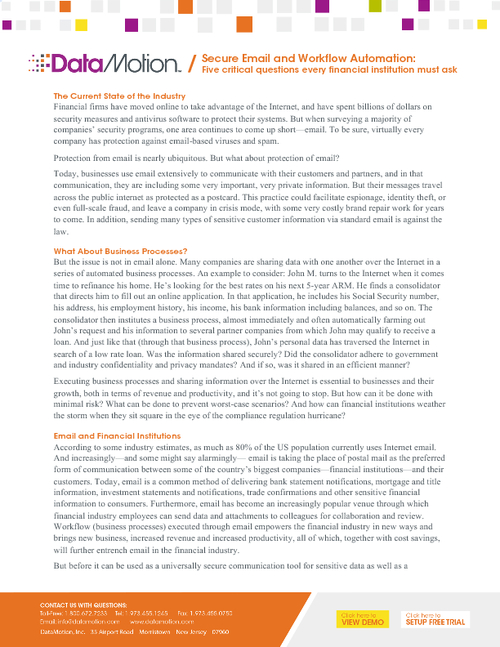 Virtually every company has protection against email-based viruses and spam. But what about protection of email? Unsecured email travels across the Internet as plain test and can reside for months on multiple servers, vulnerable to interception by hackers and data thieves. You may as well have put it on a postcard and dropped it into a mailbox. Yet, to be most effective, many business processes must utilize email for sensitive data.
This paper reviews five questions financial organizations should consider when implementing business processes utilizing email, including:
How secure are customer communications;
Effectiveness of customer communications;
The security of internal communications;
Partner communication security;
Reporting and tracking.