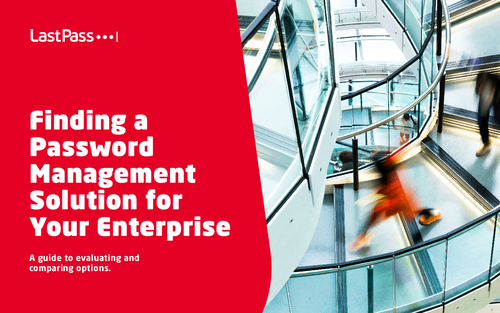 The challenge to secure every login grows. With the rise of a remote workforce and the rapid adoption of cloud applications, businesses need to ensure security while enabling their employees to work from anywhere.
But it's not just about security. Passwords are a source of frustration, decreased efficiency, and lost productivity for employees, too.
Although many organizations believe that securing logins with two-factor or multifactor authentication or deploying single sign-on (SSO) alone will protect an organization, a password management solution for every employee is an essential complement to lock down all access points.
Download this guide to learn more on evaluating and comparing your password management solution options.