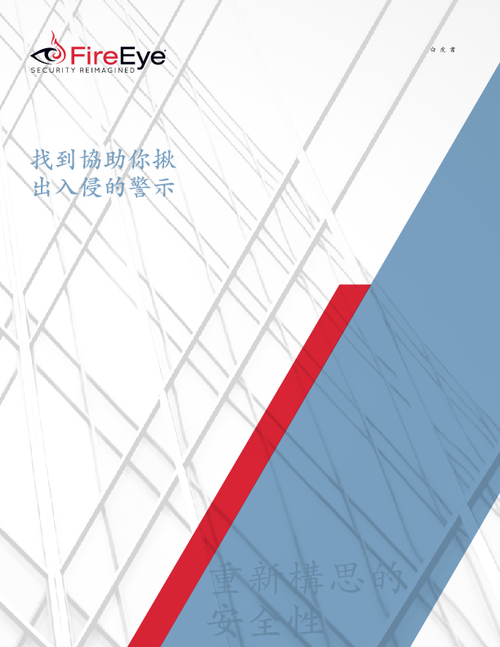 With every new layer of cyber security you put in place, the attackers respond by evolving their own tools and techniques. To combat this constantly changing threat you, too, need a new approach: FireEye as a Service.
This is not a usual Managed Security Service and it's not your typical Managed Security Services Provider (MSSP) arrangement. With FireEye as a Service, the threat analysts are an extension of an organisation's cyber security team. The analysts provide:
Insight and intelligence from the front lines of incident responses
Proactive hunting for indicators of compromise (IOCs) in your environment
Around the clock monitoring for indications that a cyber-attack has bypassed your technology defenses
Having swift detection, analysis, and response means attackers never gain a foothold and your business assets stay safe.
Note: This whitepaper is available in Mandarin.