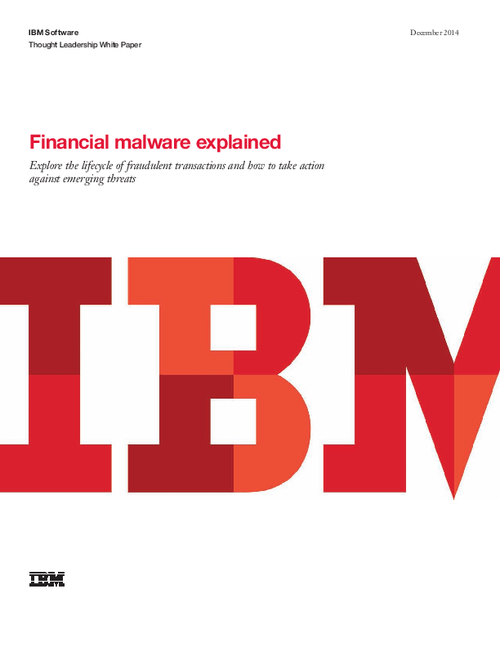 Cybercriminals rely upon increasingly sophisticated techniques to steal the credentials of online banking customers, and then reuse them to take over the victim's account and perform fraudulent transactions such as transferring money to new destinations. IBM Security Trusteer solutions offer multiple layers of protection across devices and the fraud lifecycle. Unlike other fraud controls, Trusteer solutions are based on a cybercrime prevention platform that leverages real-time, dynamic fraud intelligence.
Download this white paper to:
Examine the lifecycle of a fraudulent transaction;
Look at how IBM Security Trusteer solutions provide a comprehensive managed service that holistically addresses new risks and automatically responds to the evolving threat landscape.